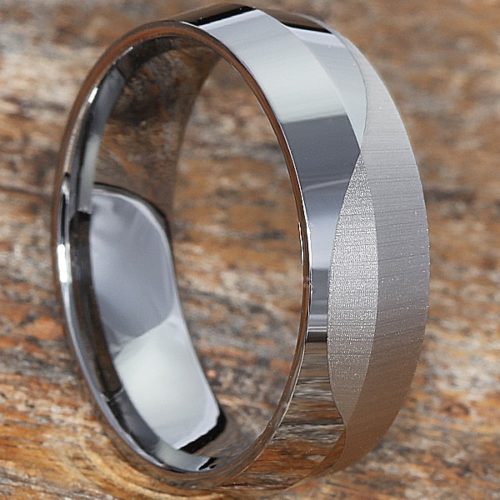 FREE SHIPPING & RETURNS

Forever Metals offers Free shipping. 30 Day hassle Free returns and exchanges. Express shipping is available. All products come with a lifetime warranty. Rings are comfort fit and run true to size. Items ship when ordered prior to 3:00 PM central standard time. Custom rings and laser engraved orders please allow 2 weeks for manufacturing. Free wooden ring box with each purchase.
Jekyll Wave Specialty Unique Rings
availability:In stock
sku: FM7LW828
Product Description
Jekyll 7mm wave ring made from tungsten carbide. Jekyll rings comes with comfort fit.
Metal is a Nickel Binder Alloy Tungsten Carbide.
Additional Information
| | |
| --- | --- |
| Ring Size | 10, 10 1/2, 10 1/4, 10 3/4, 11, 11 1/2, 11 1/4, 11 3/4, 12, 12 1/2, 12 1/4, 12 3/4, 13, 13 1/2, 13 1/4, 13 3/4, 14, 14 1/2, 14 1/4, 14 3/4, 15, 3 3/4, 4, 4 1/2, 4 1/4, 4 3/4, 5, 5 1/2, 5 1/4, 5 3/4, 6, 6 1/2, 6 1/4, 6 3/4, 7, 7 1/2, 7 1/4, 7 3/4, 8, 8 1/2, 8 1/4, 8 3/4, 9, 9 1/2, 9 1/4, 9 3/4 |
| Ring Finish | 7mm Brushed Polished Peaked, 8mm Brushed Polished Peaked |
| Engraving | No Engraving, Add Text Engraving, Add Custom Engraving, Add Text & Custom Engraving |